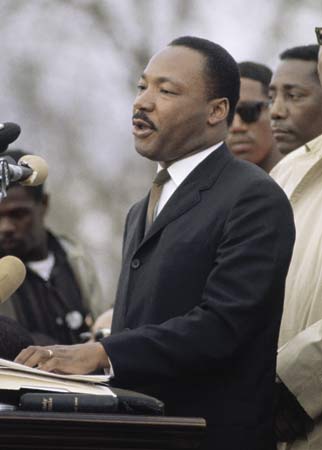 The Lancaster Martin Luther King, Jr. Foundation is proud to announce our annual federal holiday celebration, to be held at the Lancaster Recreation Center on Saturday, January 16, 2016 7:00p.m when we will honor, pay tribute, as well as celebrate the life and legacy of Dr. King. Our celebration will not only focus on the legacy of Dr. Martin Luther King, Jr. we will also, reinvest in our youth that will affirm Dr. King's philosophy and will help to develop them into extraordinary future leaders. This day we CELEBRATE and embrace life, claiming VICTORY in these troubled times.
We plead for your participation as a proud sponsor of this historic holiday celebration. Your generous support will allow the Committee to reach a greater number of participants this year as we embark on an extensive campaign to take the dream of equality to many diverse communities in Texas. With your support, the Committee will continue to educate, inspire and motivate communities to work for equality for all Americans, and emphasize the importance of being committed to serving those in need.
We ask that you join us in celebrating the civil rights work of thousands through your financial contribution and through your participation in the celebration. There can be no contribution commitment too small. All contributions are tax deductible.
We hope that you will consider including our financial request in your annual budget from this year forward. We thank you in advance for your support.
Sincerely,
Roosevelt Nichols, President Founder
rnichols@lancastermlk.org
(469) 358-8722
Lancaster MLK Sponsors
Lancaster
KGGR
City of Lancaster
Dallas News
Queenish Professional Women's Club
Creative Outreach Solutions
Republic Services - Hutchins, TX
Minyard Food Stores
The Nichols Mobile African American History Museum
QuikTrip
Lancaster Pizza Hut
Lancaster Little Caesars
Chicken Express - Lancaster, TX
Walmart - Lancaster, TX
American Golf Cart
Dallas County Bus Transportation
Lancaster Tire Shop - 3460 N Interstate 35 E, Lancaster, TX 75134 Phone :( 972) 224-0897
Dominoes Pizza - Lancaster, TX
Mr. Jim's Pizza - Lancaster, TX
Taco Casa #61 - 2605 N. Dallas Lancaster, TX 75134 972-227-1105
Dominoes Pizza - Lancaster, TX
Hooters
Lancaster Downtown Quick Lube